SinC/LA Workshops
currently on hold (updated January 2022)
---
Here's the history of some of our workshops!
2020
A Shortcut to Short Stories . . . with Nancy Cole Silverman
Thanks to all who joined award-winning novelist and short story writer,
Nancy Cole Silverman,
as she shared tips for writing short stories at SinC/LA's first workshop of 2020 and the chapter's first-ever workshop using Zoom.
Workshop Leader
Nancy Cole Silverman enjoyed a long and very successful career in radio before turning to print journalism and later, to fiction.
As a graduate of Arizona State University with a degree in Mass Communications, Nancy was one of the first female on-air television reporters in her hometown of Phoenix. After moving to Los Angeles in the late 1970's she turned to the business side of broadcasting, becoming one of the top advertising sales executives in the market. After stints at KNX, KFWB, KABC and KXTA radio, she was appointed General Manager at KMPC, making her one of only two female managers in America's second-largest radio market.
But in her heart of hearts, Nancy thought first of herself as a writer. In 2001 she left the radio business to found and edit The Equestrian News, a monthly publication for equine enthusiasts. "That's when I really began to write," said Silverman, "toggling between writing articles for the News and fiction I'd been thinking about for years."
Today, Nancy is a full-time author. She writes both the Carol Childs and Misty Dawn Mysteries (Henery Press), numerous short stories, and is currently at work on a piece of historical fiction. Her books are available in bookstores, and online.
---
OCTOBER 26th, 2019:
Interrogation Technique . . .  with Detective Ninette Toosbuy
Join SoCal Mystery Writers of America and Sisters in Crime/Los Angeles for an exciting special event presented by the LAPD's leading instructor on interview and interrogation techniques. Learn what authors get right, get wrong, and how to elevate your work no matter what your genre.
Workshop Leader
Detective Ninette Toosbuy retired from the LAPD with more than 24 years of service.  Toosbuy began working sex crimes investigations in 2002, quickly learning that in order to be most effective she needed to be more than just a cop.  A good detective knows that communication is her currency. The work demands the ability to talk with and interview people of all ages, from all walks of life, in a manner that encourages unrestrained and truthful information sharing.
DATE: Saturday, October 26, 2019,  10:00am – 1:00pm
LOCATION: South Pasadena Library Community Room, 1115 El Centro, South Pasadena, CA
*This activity is not sponsored by the City of South Pasadena or the South Pasadena Library.*
---
MAY 11th, 2019:
Suspense . . .  with best-selling author Libby Fischer Hellman
Draw your reader into your novel from the first page! SinC/LA is thrilled to present award-winning, best-selling author Libby Fischer Hellmann teaching her workshop on suspense!  Libby writes Compulsively Readable Thrillers, and in this workshop she will teach you:
What is suspense in the mystery novel?
Pacing and plotting
How to create an unputdownable read
Bring two pages of your work in progress.  It can be two pages with both dialogue and narrative or one page each of dialogue and narrative. Be prepared to participate in Libby's interactive workshop and be inspired to bring life into your current manuscript.
Workshop Leader
Libby Fischer Hellmann left a career in broadcast news in Washington, DC and moved to Chicago over 35 years ago, where she, naturally, began to write gritty crime fiction. Fifteen novels and twenty-five short stories later, she claims they'll take her out of the Windy City feet first.
Her novels include the now five-volume Ellie Foreman series, which she describes as a cross between "Desperate Housewives" and "24;" the hard-boiled 5-volume Georgia Davis PI series, and four stand-alone historical thrillers set during Revolutionary Iran, Cuba, the Sixties, and WW2. Her short stories have been published in a dozen anthologies, the Saturday Evening Post, and Ed Gorman's "25 Criminally Good Short Stories" collection.
Date: Saturday May 11, 2019, Time: 12 (noon) – 3pm
Location: Hill Avenue Grace Lutheran Church, 73 N. Hill Avenue, Pasadena, CA 91106
---
OCTOBER 13th, 2018:
Character Arcs: What Are Character Arcs and How do you use them in your work?!
What Will You Learn?
Come to our workshop and learn:
How to use Arcs to create realistic characters
How many should you have in a stand alone novel vs. a series?
In one or two paragraphs, describe your protagonist/sleuth and bring this to our session.  Also, be prepared to participate in fun writing games that will help you elevate your characters and inspire you to finish that novel!
Workshop Leader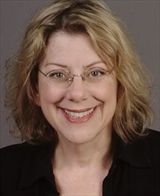 Jerrilyn Farmer is the author of the bestselling Madeline Bean mysteries (HarperCollins) and Murder at the Academy Awards with Joan Rivers, and has been teaching mystery writing at UCLA Extension Writers' Program for almost twenty years.
She also coaches private novel writing workshops, where she has helped many gifted writers to refine, revise and finish their manuscripts, and go on to find agents, land multiple book contracts, and win many awards.
---
Other Workshops
How to Write a Short Story
Our April 2018 workshop focused on helping writers build up their skills to make submitting to the biennial Sisters in Crime Los Angeles anthology even easier. Participants worked on Structure, Conflict, and Character, and most importantly that critical opening paragraph that sets the story and captures the reader's attention. Led by Nancy Cole Silverman, it was another success.
---
What Character!
Our November 2017 workshop, "How Does Character Drive Plot?" led by author, actress, and voice-over artist Petrea Burchard, was an interactive exercise in tailoring character descriptions to character wants and needs. Participants brainstormed ways to add depth and breadth to characters-in-progess.
A fun-filled afternoon filled with ideas and inspiration!
---
P.O.P!
At our October 2017 workshop, "How to Write a Novel Using 7 Simple Steps," author and writing professor JESS LOUREY led attendees step-by-step through her P.O.P. (Pyramid on Point) method of writing prep. She guided a sold-out audience through a series of exercises—from how to isolate the story theme and then expand it, develop character and map setting, to outlining the basic scene structure before the actual writing. From new writers to published authors, attendes left with new ideas and praise. "Best workshop of the year."…"I learned so much!"…"Amazing." 
We couldn't agree more. Thank you, Jess!
---